CALL GREG BAKER EXTERIOR RESIDENTIAL PAINTING
​AT (913) 236-9359 FOR A FREE ESTIMATE!
Painting of Security Fences and Gates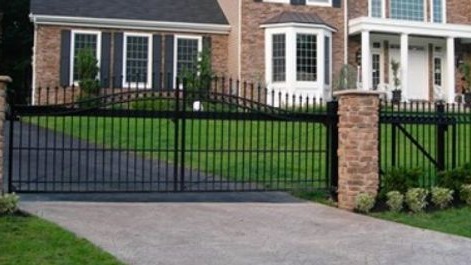 Thorough power washing if needed.

Spot sanding to remove miscellaneous rust and chipping paint.
2. Application of a black oil satin industrial enamel / rust inhibitor.
PLEASE CLICK ON ONE OF THE TWO BUTTONS BELOW TO SCHEDULE A FREE ESTIMATE!
Mobile - Click To Call Me
Cities Now Serving: Fairway, KS, Leawood, KS, Merriam, KS, Mission, KS, Mission Hills, KS, Mission Woods, KS, Overland Park, KS, Prairie Village, KS, Roeland Park, KS, Westwood, KS, Westwood Hills, KS,